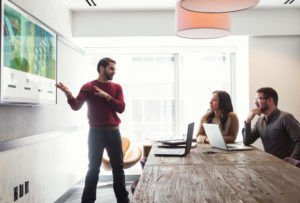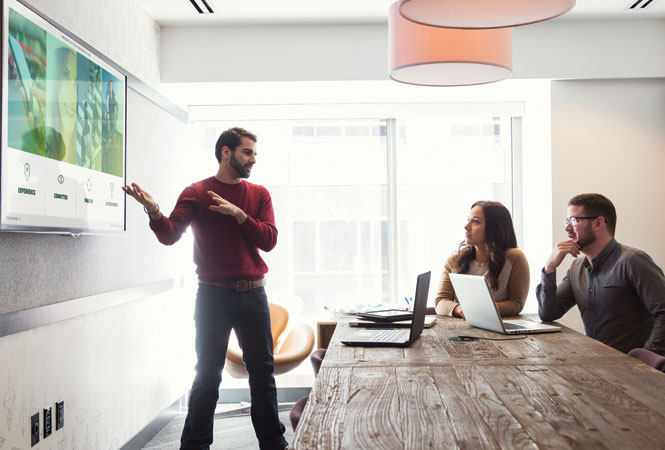 Communicating with clients across the country or across the world has been revolutionized by Skype telecommunications software since its release in 2003. Now, Integrated Technology Solutions can enable your company to freely interface with clients, colleagues, and team members near and far at the touch of a button using the web conferencing solutions of Skype for Business for collaborating, document sharing, and communicating.
Harness The Benefits Of Skype For Business Today
Using secure Microsoft interfaces, Skype for Business is enterprise software that works with either Skype for Business Server or Skype for Business Online to turns your conference room into an instant communication center. Up to 250 participants can contribute via their laptops, tablets, or smartphones to share screens, view and annotate interactive whiteboards and PowerPoint slides, and engage in lively discussion. Even those who come in at the last minute can join by simply typing in their name.
Integrated Technology Solutions offers Skype for Business as a turnkey package that requires no additional licenses, microcontrollers (MCUs), or maintenance fees to unleash the power of the system. We use your existing LAN and infrastructure for video conferencing, instant messaging, and Voice over IP (VoIP) so that messages stay within your corporate intranet for greater security.
The Integrated Technology Solutions Advantage
As specialists in system design, installation, and maintenance, we will work with your IT department to ensure that we understand your business so that we can scale your Skype for Business to your corporate needs and make sure that it is backward compatible with other video conferencing systems you have in place. We will help you derive maximum benefit from the software as we integrate it with your Microsoft productivity software. As full-service AV professionals we can also enable other services to improve your conferencing capabilities right from your touch screen, such as lighting, climate control, local AV, and room scheduling.
Whether your business has one location or many throughout the country, our quality installation services will maximize your software to provide an outstanding meeting experience for all. Should you want ongoing management and monitoring of conference rooms across your enterprise, we can free up your internal personnel while providing you with state-of-the-art project management services.
Contact Us Today
For the reliable Skype for Business service you need, contact Integrated Technology Solutions of Houston, Texas today toll free at (281) 942-4121 for a consultation or a quote.