AMX & Crestron Programming Services
Support Phone (281)809-9912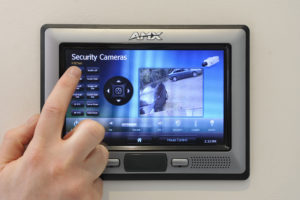 Having a state-of-the-art control panel in your business makes presentations come alive, enables videoconferencing to distant locations, makes sound and video available in your conference rooms, and even simplifies the use of it. Audio Visual control systems from Integrated Technology Solutions makes your system easy to access with friendly user interfaces located in a central location or available throughout your facility.
Customize Your Audio Visual Control Programming
Commercial AV Control Applications
Using convenient touch panels or even smartphones or tablets, our control systems enable companies to:
Control lighting.
Control projectors
Control projector screens
Control microphone volume
Control computer volume
Distribute music and video throughout the office.
And More!
Comprehensive Solutions From Integrated Technology Solutions
Providing Audio Visual Control System Programming for your AV projects is among the many solutions offered by Integrated Technology Solutions. Other services include:
Advanced Audio Visual Products.
Video Conference / Teleconferencing.
Digital Signage / Large Format Displays.
MultiTouch Video Wall Systems.
Managed Services.
AV Design & Installation.
Audio Visual Systems Integration.
Custom Programming.
Maintenance and Repair.
Specializing In Meeting Your Audio Visual Control System Programmer Needs
When you are looking for an audio visual control systems programmer, Integrated Technology Solutions offers the thoughtful planning, design, and installation you need. Just call (281) 254-5087 or contact us on our website for a free consultation.