Training Rooms
For group training sessions, many companies incorporate interactive technology in a training room to facilitate effective learning. Whether you need a system of ceiling mounted projectors with input connectors for your laptop, wall mounted LCD TVs, or a state-of-the-art touchscreen system, Integrated Technology Solutions can provide the specialized set up you require.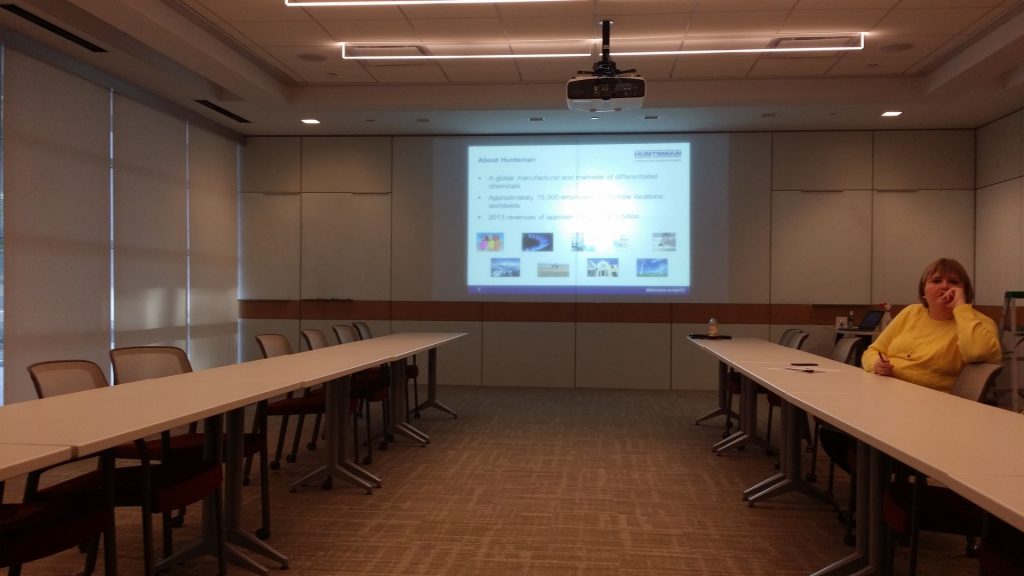 The right system will allow your presenter to broadcast information from a laptop, Blu-ray player, dedicated PC, or even national news, financial networks, and other Internet sources.
Designing A Training Room To Meet Your Needs
Whether your training facility is built to accommodate small groups of people or large crowds, we can develop a state-of-the-art system that requires little training on the part of instructors to operate.
One or more flat-panel displays for video presentation.
Overhead speakers to accommodate high quality sound.
A control system to manage video sources, audio levels, video displays, and source selection.
Source inputs that include a PC, with Blu-ray player and an HDTV tuner, plus input jacks for laptops.
A switching system to manage audio and video routing in the system.
Network access.
A training room designed by Integrated Technology Solutions helps create the right environment for learning in businesses, healthcare settings, courtrooms, law offices, educational institution, and any other enterprise with the need to bring employees up to speed or provide additional training.
Integrated Technology Solution uses the finest equipment from manufacturers such as Cisco, Avaya, Toshiba, and more to find the best solution for your company or organization.
Comprehensive Solutions From Integrated Technology Solutions
Training room systems are among the many solutions offered by Integrated Technology Solutions. We offer:
Advanced Audio Visual Products
Video Conference / Teleconferencing
Digital Signage / Large Format Displays
MultiTouch Video Wall Systems
Managed Services
Av Design & Installation
Audio Visual Systems Integration
Custom Programming
Maintenance And Repair
Specializing In Customized Training Room Set Ups
From designing and installing a training room set up to meet the instructional needs of your organization, Integrated Technology Solutions parts ourselves at working with you one-on-one to determine and fulfill your needs. For information, call (281) 254-5087 or contact us on our website.