Wireless Services
Wireless communication services are very much a part of the modern business landscape. They're necessary for responding to expanding business needs, since employees need to connect to your system from many devices and from multiple locations. Wireless equipment requires integration with hardwiring to ensure the proper functioning of wireless network devices as well as proper data transfer between wired and wireless parts of the network.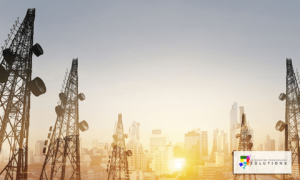 Site Surveys Ensure Top-Notch Wireless Performance
Integrated Technology Solutions, specialists in structured cabling, offers comprehensive wireless services to serve both in-building and long-distance needs. The first step in any wireless project is a site survey that helps determine needs, equipment, access points, potential hazards, time constraints, and costs required to provide desired coverage. The survey also uncovers points of RF interference and the best location for access points where wireless systems meet wired networks.
Steps To Project Completion
 Once your needs are assessed, we will implement a six-point program to complete your project:
Complete on-site design of your network
Procurement of all supplies and subcontractors
Project management to ensure on-time completion
System installation according to industry standards
Follow-up to double-check that all parts of the installation were completed
Troubleshooting to resolve any problems that crop up when your system is live
Throughout the project, our concern is with keeping capital expenditures low, minimizing network issues, troubleshooting problems as they arise, and making sure that your completed network is both high-performing and secure from wireless threats.
Regardless of how large the scope of your project, Integrated Technology Solutions offers systems that are not just expertly installed to meet today's needs, but planned with future growth in mind. As a result, our solutions plan for "backhaul" to ensure that data always gets to your network even as it demands increase by using the proper balance of wired and wireless solutions.
With 30 years of combined experience in residential and commercial low-voltage industries, Integrated Technology Solutions has knowledgeable personnel who can help meet your wireless goals. For a consultation or a quote, contact us today toll free at (281) 942-4121.