Office Cabling
When your organization is planning an update of your office cabling systems, either due to moving or renovation, call Integrated Technology Solutions for an evaluation of your needs at (281) 254-5087 or contact us on our website.
Are you moving your office to a new location, rehabbing a current building, or building a new facility? The most important part of your move is having a structured cabling system in place to permit effective communications and data transmission. The ideal office cabling system will not just meet your current needs, but allow you to expand your technology in the years to come.
Comprehensive Office Cabling Solutions
Your office cabling system should include solutions for: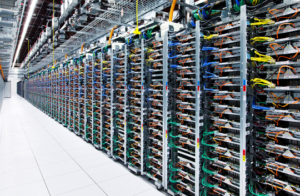 Voice/data cabling
Data center cabling
Network/LAN wiring
Multimedia cabling
Voice wiring
Audio/visual system
Internet conductivity
Building security such as alarm systems, video surveillance, and access control systems
Small cell technology/DAS wireless networks
Additional wiring for phone systems, paging, sound masking, and other office needs
Great Design Underscores Structured Cabling
Installing new cabling supports leads to faster data networks, but good design is crucial to get the most out of your structured cabling. A structured cabling system that is adequate for the present and versatile enough for the future requires a system that includes:
Main distribution frames (MDF) or main crossconnects (MCs)
Intermediate crossconnects (MCs or IDFs)
Racks or cabinets for locating equipment
UPS (on interruptible power supply) backup
Proper design is necessary to ensure that the system clears pipes in the walls and ceilings, has redundancy in backbone cabling, and provides sufficient rack space for current and future equipment expansion. For offices, most solutions will include provide security and bandwidth to workstations through Fiber-to-the-Desk (FTTD)
Specialists in designing and implementing residential and commercial communications and audiovisual systems, Integrated Technology Solutions has the experience to create an effective system for office cabling and meets the requirements ANSI/TIA-568 issued by the Telecommunications Industry Association (USA).
Comprehensive Services From Integrated Technology Solutions
State-of-the-art office cabling from Cisco services is one of the many business solutions offered by Integrated Technology Solutions. We also offer:
Advanced Audio Visual Products
Video Conference / Teleconferencing
Digital Signage / Large Format Displays
MultiTouch Video Wall Systems
Managed Services
AV Design & Installation
Audio Visual Systems Integration
Custom Programming
Maintenance and Repair