Audio Visual Control Systems Programmer Services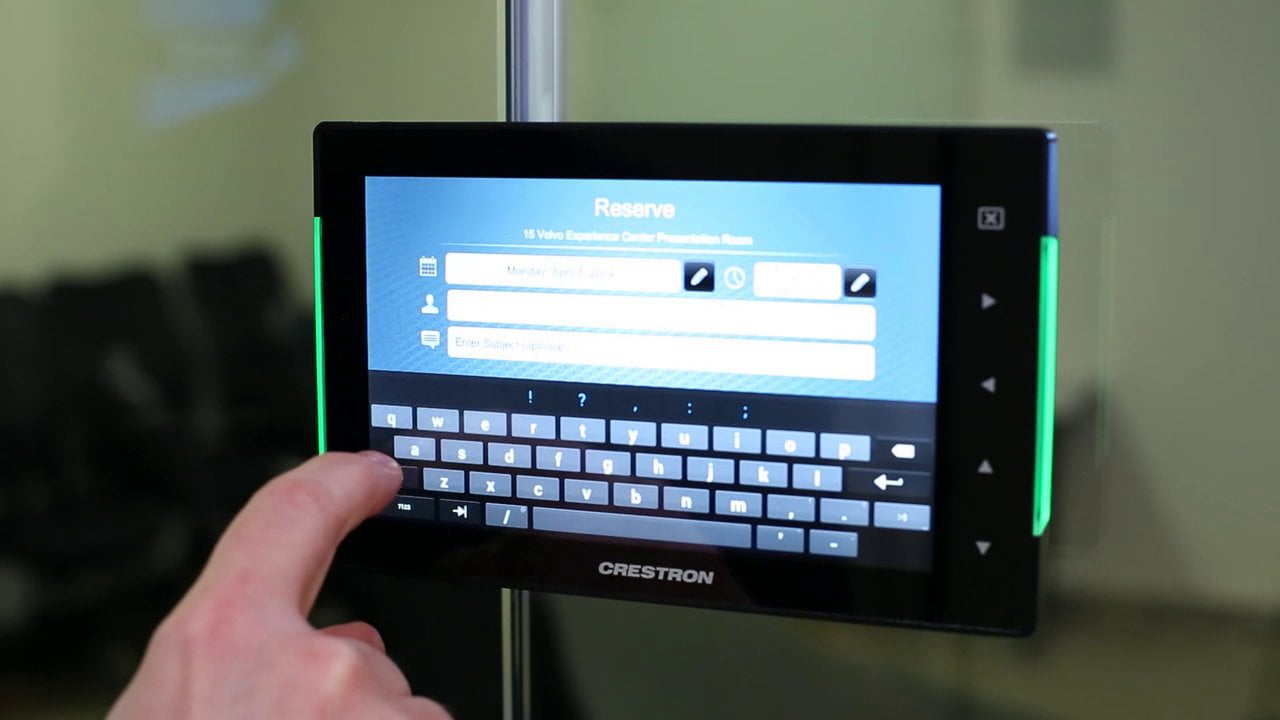 Having a state-of-the-art audiovisual system in your business makes presentations come alive, enables videoconferencing to distant locations, makes sound and video available anywhere in your building, disseminates sound masking, and even simplifies security. Audio Visual control systems from Integrated Technology Solutions makes your system easy to access with friendly user interfaces located in a central location or available throughout your facility.
Customize Your Audio Visual Control Programming
Integrated Technology Solutions will consult with you to maximize the functionality and convenience of your system using state-of-the-art integration equipment. Depending on your needs, your audiovisual control system programming might include:
User Interfaces allow you to control and interact with your AV, HVAC, and security systems through touch panels, keypads, and scheduling panels.
Video Distribution Controllers enable you to conveniently manage multiple audio and video inputs and broadcast them to multiple displays.
Architectural Conductivity Controllers allow users to easily connect devices from any point in your building using modular HydraPorts that retract and disappear when not in use.
Device Controllers centralize remote control of devices such as TVs, Blu-ray players, lights, screens, and other components.
Collaboration Systems encourage active participant interactivity at meetings and conferences, whether users are on-site or joining the meeting on the web.
Networked AV Systems allow you to share and manage content wherever you need it – in a single room, throughout the building, or across a far-flung enterprise.
Audio Distribution disseminates high fidelity audio throughout a meeting room or facility.
AV Management Software offers cloud-based solutions to set up your AV system for whole enterprise, customize and standardize what is available in specific locations, and manage, monitor, and troubleshoot your system from your IT support desk.
Residential AV Control Applications
Audio visual control systems are also popular in homes, as customers seek solutions for home automation and whole house entertainment. Using convenient touch panels or even smartphones or tablets, residential control systems enable homeowners to:
Distribute music and video throughout the home.
Control lighting.
Manage temperature for energy efficiency.
Control shades.
Oversee security.
Comprehensive Solutions From Integrated Technology Solutions
Providing Audio Visual Control System Programming for your AV projects is among the many solutions offered by Integrated Technology Solutions. Other services include:
Advanced Audio Visual Products.
Video Conference / Teleconferencing.
Digital Signage / Large Format Displays.
MultiTouch Video Wall Systems.
Managed Services.
AV Design & Installation.
Audio Visual Systems Integration.
Custom Programming.
Maintenance and Repair.
Specializing In Meeting Your Audio Visual Control System Programmer Needs
When you are looking for an audio visual control systems programmer, Integrated Technology Solutions offers the thoughtful planning, design, and installation you need. Just call (281) 254-5087 or contact us on our website for a free consultation.