Command And Control Centers
When your organization wants to centralize the monitoring, control, and command of its central operations, a secure command and control center is the headquarters. Using state-of-the-art audio visual equipment, your key people can improve workflow and operational processes after analyzing current processes and procedures.
Commanding Solutions For Many Industries
Command and control centers serve many functions in industries: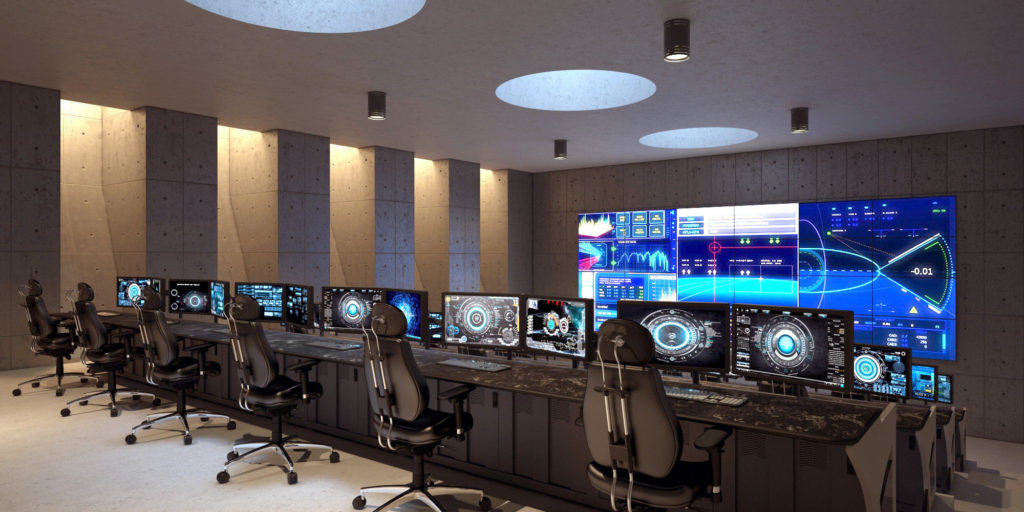 Data and computer centers
Network operations centers
Tactical operations centers for the military and police and intelligence
Security operations centers at security firms, government agencies, traffic management centers, and CCTV operations
Emergency operations centers
Broadcast control rooms
Combined operations centers for air traffic control, oil and gas, and broadcast operations
Audio visual centers for simulation and training and medical centers
Social media command centers to manage monitoring, posting, and responding on social media sites
Custom Solutions Build On Customized Engineering
Integrated Technology Solutions can design a system that gives company leaders a deep understanding of the situation, often through the use of technology that links voice, data, and video communications, system monitoring, surveillance, and alert systems. Common components of a custom engineered situation room include:
Large-scale video walls
Touchscreen panels and intuitive control systems
Video wall processors and large-scale matrix switchers
Technologies which secure information for multiple classifications in a single environment
Workstations for personnel monitor operations
Comprehensive Solutions From Integrated Technology Solutions
Control and command centers are one of the many solutions offered by Integrated Technology Solutions. We offer: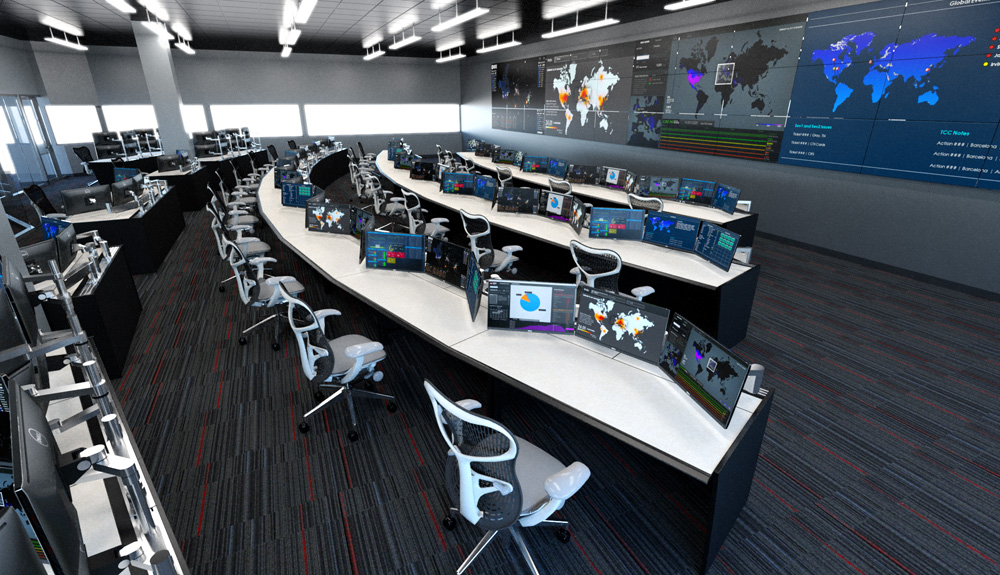 Advanced Audio Visual Products
Video Conference / Teleconferencing
Digital Signage / Large Format Displays
MultiTouch Video Wall Systems
Managed Services
AV Design & Installation
Audio Visual Systems Integration
Custom Programming
Maintenance And Repair
Custom Command And Control Center Design And Installation
Whatever the needs of your organization, our team of network specialists and AV engineers will work with you to create a command-and-control system to give your decision makers the tools they need as well.  For information, call (281) 942-4121 or contact us on our website.