Audio/Visual
Rental Services
Integrated Technology Solutions will help you create the best technological solutions for your sales meeting, conference room, training seminar, product promotion or convention.
No matter how big or how small your business project is, we can help with every aspect from design to installation and even automation, security, maintenance and upgrades.
When you are responsible for a nationwide chain of stores, protecting your brand demands that all locations are online with the tools you need, we can provide the services you need.
Houston Video Conferencing + Video Wall Installation Services
Do you face this problem?  Not having the technology understanding to provide hassle free and smart online meetings for your teams?  Do you struggle to find a solution to make your meetings better and automatic?  Do you worry that your teams look bad to customers and prospects, which lowers morale and delays sales? Does it frustrate you that your competitors seem to magically host seamless meetings?

All this can make trying to create hassle free meetings a nightmare! But luckily for you, there's now a solution!  So, if you're an IT administrator or project manager who really needs seamless meetings to generate greater sales and credibility, the Logitech Video Conferencing Bundle for Microsoft Teams and Skype for Business is the answer you've been looking for!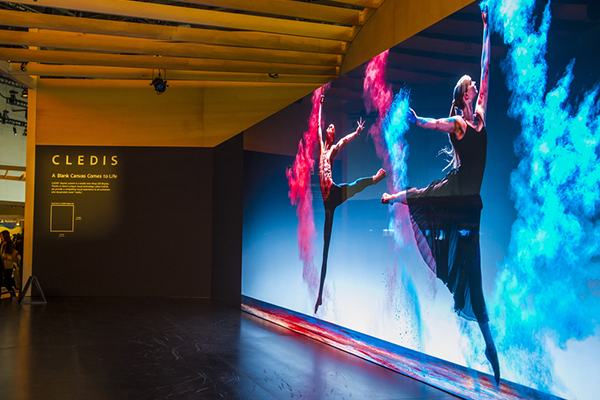 CONNECTING AND
COMMUNICATING
MADE EASY with Audio
Visual Systems
Integrated Technology Solutions specializes in the custom design and installation of audio visual systems in corporate boardrooms, churches, home theaters, conference rooms, hotels, and auditoriums. We make it easy for you to connect with your clients, communicate, exchange ideas, and make more dynamic presentations a possibility. By getting your business or organization on the cutting edge of technology, you can expand your exposure and improve communications on all levels. Since 2008, Integrated Technology Solutions has been transforming business spaces, homes, and hotels into personalized audio visual experiences. We construct solid spaces into technologically versatile areas. Our group of highly-talented, technically-skilled professionals delivers the ultimate audio visual solutions you require. Our combined experience in audio visual design, systems integration, acoustics, electronics, and wiring ensures high-quality results without complexity. We are experts in crafting user-friendly entertainment or presentation systems and meeting spaces. As acoustic engineers, we create a truly engaging and technologically diverse experience for you and your clients.
System Designs
CAD Drawings
Project Management
Low Voltage Installations
System Designs
Regardless of your firm's choice of fulfillment strategy, success depends on how well you design and manage your customer-experience system to deliver a uniquely positive experience. We are here to help you achieve that.
CAD Drawings
Project Management
Low Voltage Installations