Creative AV Services For Corporations And Large Cap Businesses
To be successful, modern business is highly dependent on the acquisition and evaluation of data by all relevant departments. This means that corporations and large businesses have systems in place to select and store information as well as systems to present it to relevant departments who use the data to make informed decisions. This requires the proper infrastructure including the following components: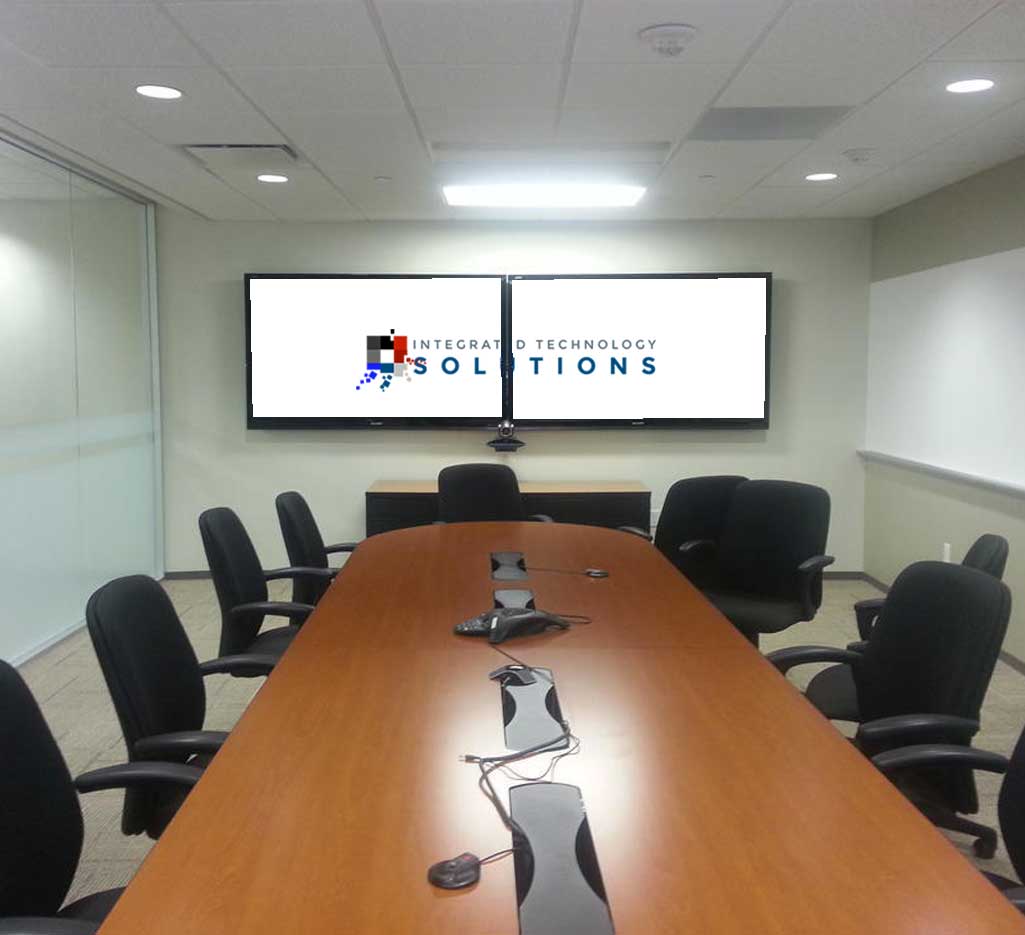 Structured cabling for server rooms and data centers allows for robust, encrypted data transfer and computer networks.
IP and wired phone system facilitate corporate communications and outfit data centers.
Conference rooms offer state-of-the-art acoustics and integrated presentation systems.
Whole-facility intercom systems allow dissemination of information and the ability to play music throughout the workday.
Sophisticated AV systems allow effective corporate training on-site or videoconference training and podcasts to distant locations.
Effective security and surveillance systems protect the buildings from intruders and limit access to proprietary areas of the company.
Complete Sound, Video, And Lighting Services For Corporations And Large Businesses
Services provided by Integrated Technology Solutions include:
Advanced Audio Visual Products
Video Conference / Teleconferencing
Digital Signage / Large Format Displays
MultiTouch Video Wall Systems
Managed Services
AV Design & Installation
Audio Visual Systems Integration
Custom Programming
Maintenance and Repair
Specializing In Custom Designs For Corporations And Large Cap Businesses
For state-of-the-art AV solutions for corporations and large businesses, Integrated Technology Solutions specializes in the design, installation, and maintenance of AV systems, cabling, and security. For custom solutions provided by our dedicated staff, call (281) 254-5087 for information or contact us through our website.