UTP Cabling Category 5e, 6 and 6A Copper Solutions
For applications that call for economical UTC 5e, 6 and 6A Copper solutions, call (281) 254-5087 or contact us on our website.
Installing commercial grade network wiring in a business requires the use of connectors, connecting hardware, and cables that might include unshielded twisted pair (UTP), as well as screened (foil), unshielded twisted pair (F/UTP), shielded twisted pair (STP), or multimode or single mode fiber optics.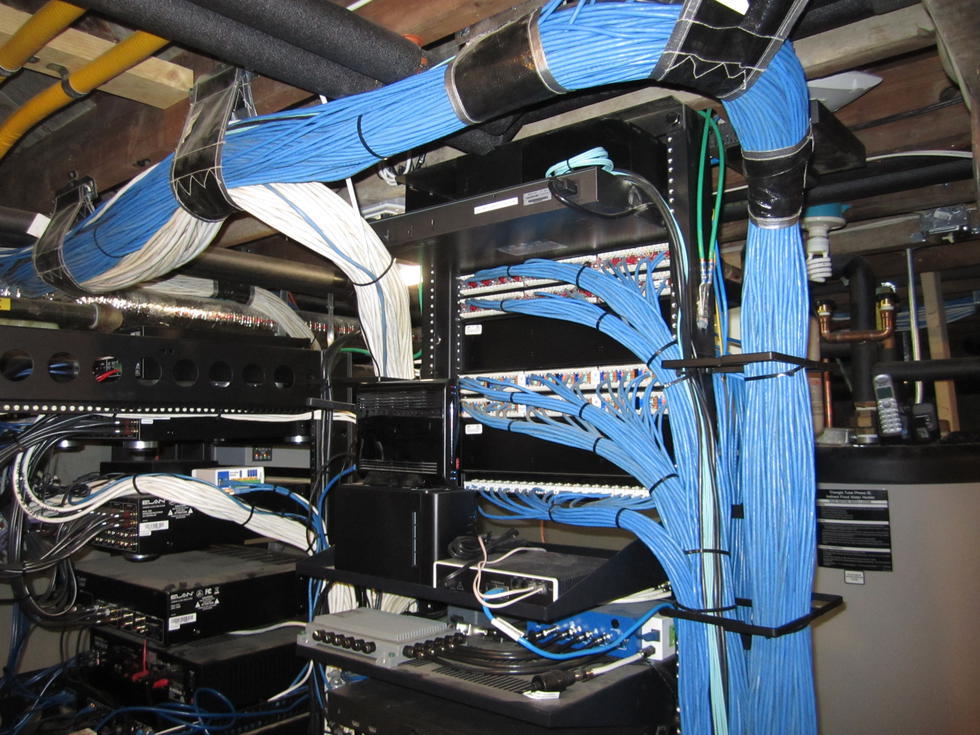 Integrated Technology Solution is adept at installing UTP Cabling Category 5e, 6 and 6A Copper in work areas, telecommunication rooms, and to and inside data centers. Because it is relatively inexpensive, this cable is often used for voice applications and for local area networks (LANs). The numbers 5E, 6, and 6A represent different grades and performance categories.
Common UTP Categories
Category 5e, an enhanced version of the original Cat 5, performs up to 100 MHz for computer networks at speeds of 10BASE-T, 100BASE-TX (Fast Ethernet),1000BASE-T (Gigabit Ethernet), and 5GBASE-T. So long as the lines are balanced in the twisted-pair design, they can reject noise.
Category 6 or Cat 6 cables are standardized twisted-pair cables used for Ethernet and network physical layers. While it is backward-compatible with Cat 5/5e cables, it is better at eliminating crosstalk and system noise. It is performance rated up to 250 MHz. The standards for 10/100/1000BASE-T limit its length to 55 meters or 16 feet for 10GBASE-T or 328 feet (100 meters) for other applications.
Category 6A is an enhanced version of Cat 6 cable that has improved alien crosstalk characteristics, so that there is less interference from other cables routed nearby. Performance rating to 500 megahertz, a 10GBASE-T can be run for 100 meters.
Integrated Technology Solution Installs Cable To Code
The Telecommunications Industry Association has US standards that govern the use of unshielded copper cabling. Integrated Technology Solution is well-versed in TIA guidelines as well as global cabling standard ISO/IEC 11801.
Technology Solutions For Your Business
In addition to installing UTC for voice and network applications, Integrated Technology Solutions offers the following systems:
Advanced Audio Visual Products
Video Conference / Teleconferencing
Digital Signage / Large Format Displays
MultiTouch Video Wall Systems
Managed Services
AV Design & Installation
Audio Visual Systems Integration
Custom Programming
Maintenance and Repair