Creative AV Services For Schools K-12, Colleges, And Universities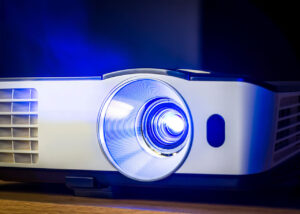 Education at all levels from K-12 to colleges and universities is highly dependent on technology to assist learning and provide security. Integrated Technology Solutions can offer the full range of services needed in this market.
Most schools introduce students to technology at an early age. Integrated Technology Solutions is a leader in designing systems and providing equipment that is easily integrated into your academic program.
With classrooms wired for Wi-Fi, students are often issued tablets or laptops for their own use to access class materials.
Mobile devices permit continual connection between students and teachers, which allows for personalized learning.
Large screens for presentation of material supplement the blackboards in many schools for a multimedia experience.
Podcasts and web-based videoconferences offer excellent potential for increasing listening skills and supplementing knowledge.
When used with a learning management system, distance learning over the Internet – which requires a video codec, an audio component high definition screen, and a camera – is an excellent way to reach students.
Lectures delivered in auditoriums, used in high schools and in higher education, require crisp audio that projects the instructor's voice throughout the room as well as clear visuals.
In the wake of school shootings, effective electronic security and monitoring is required in schools to prevent unauthorized, potentially dangerous intruders from entering the building or invading the grounds.
New or refurbished buildings can benefit by having electronic control of the environment with intelligent building technology.
Proper innovations from Integrated Technology Solutions can equip schools to function in the modern era.
Complete Sound, Video, And Lighting Services For Education
Integrated Technology Solutions Include:
Video Conference / Teleconferencing
Digital Signage / Large Format Displays
Advanced Audio Visual Products
MultiTouch Video Wall Systems
Audio Visual Systems Integration
Managed Services
AV Design & Installation
Custom Programming
Maintenance and Repair
Specializing In Custom Designs For Schools K-12, Colleges, And Universities
Integrated Technology Solutions is ready to work with your school district, private board, or budget committee to design, implement, and install a budget-friendly packet of technology services. For information, call us at(281) 254-5087 or contact us via the web.