Creative AV Services For Hospitals
Modern hospitals are heavily dependent on having the proper solutions in place for commercial AV, cabling, phone and Wi-Fi, and security. At Integrated Technology Solutions we are true to our name in providing state-of-the-art approaches for efficient operations.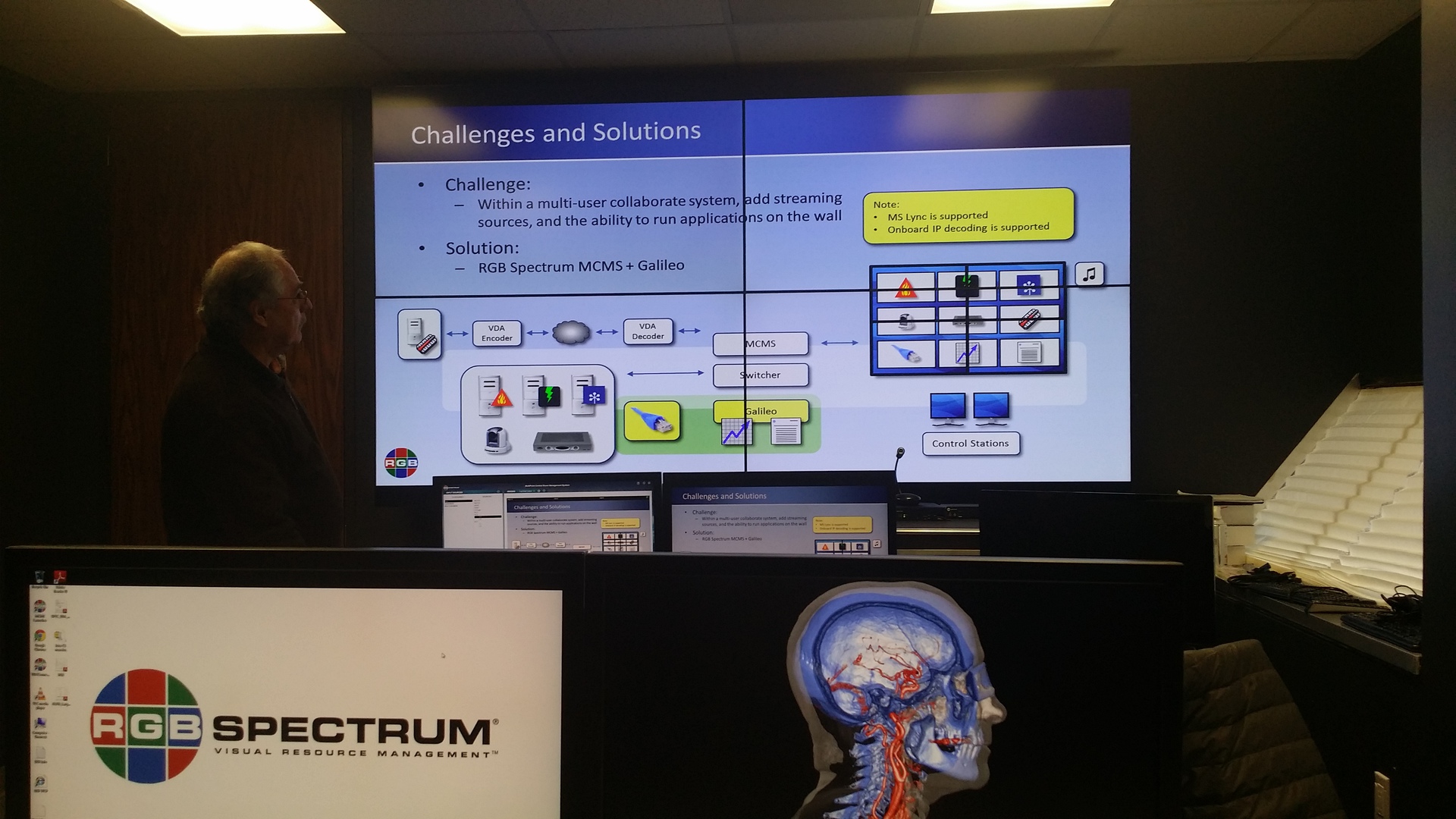 Audiovisual technologies are essential to running a modern hospital in operating rooms, clinical situations, remote locations, and educational settings, such as:
Secure Electronic Medical Records (EMR) systems with monitors and high-definition recording and archiving capabilities to maintain HIPAA and PERPA standards
Integrated high fidelity screen displays that are often used during surgery to guide the surgeon's hand
AV control platforms customized for medical settings
Simulation labs and centers for training and research
Lighting controllers
Video conferencing and collaboration among personnel in a local hospital system and beyond
3D theaters with remote collaboration capabilities
Telemedicine carts and nurses' stations to provide healthcare in remote settings
Information and workflow digital signage
In a hospital setting, security is particularly important to for managing patients and for making the premises safe for visitors, patients, and staff.
Secure lines for voice, Wi-Fi, and data using state-of-the-art structured cabling
Patient RFID (radio frequency identification tags) to monitor patient whereabouts
Access control systems, ID, badging, and high-definition video surveillance to restrict and monitor access to areas of the hospital
Surveillance of parking areas
Mass notification systems to alert staff to critical situations
Complete Sound, Video, And Lighting Services For Hospitals
Integrated Technology Solutions services include:
MultiTouch Video Wall Systems
Managed Services
Advanced Audio Visual Products
Video Conference / Teleconferencing
Digital Signage / Large Format Displays
AV Design & Installation
Audio Visual Systems Integration
Custom Programming
Maintenance and Repair
Specializing In Custom Designs For Hospitals
No matter what your audiovisual, cabling, and security concerns are for your hospital or medical facility, Integrated Technology Solutions can assist you in planning and executing a system to meet your needs and budget. For information, call us at (218) 254-5087 or fill out a form on our website.