Cisco Network Security
Modern businesses run on data, and have many functions entrusted to their computer network which makes having a strong secure network crucial for business success. Cisco Network Security systems installed by Integrated Technology Solutions will keep your network infrastructure able to prevent and withstand attacks.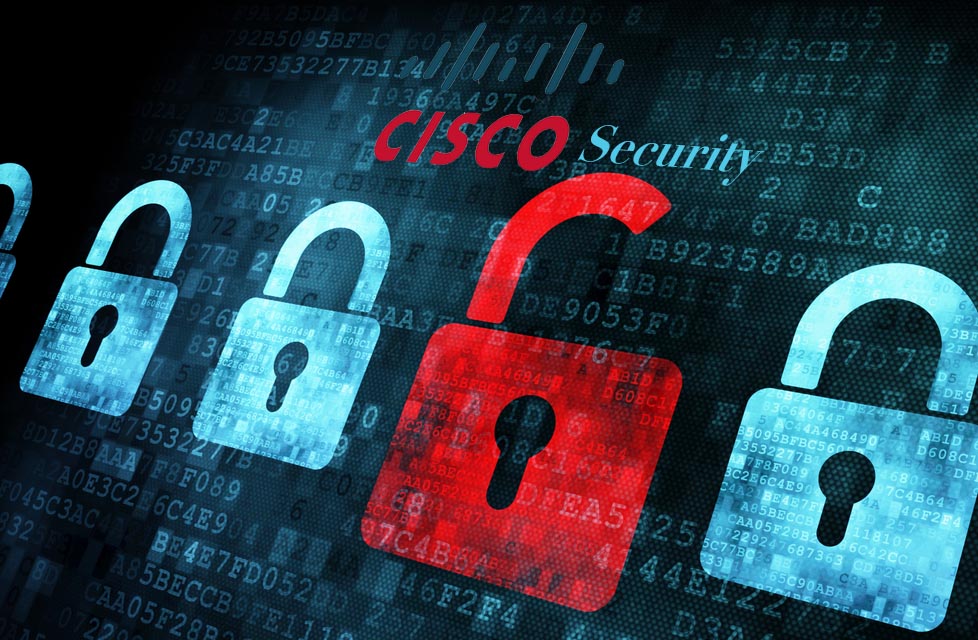 Network Security Solutions From Cisco
Cisco Systems offer built in protections to cover every aspect of your operations.
Cisco Access Control and Policy. Employing a next generation identity and access control policy platform, the Cisco Identity Services Engine (ISE) ensures authentication and manages user access to promote increased security, while simplifying management.
Cisco Firewalls & Firewall Management. Incorporating a secure network firewall with the next generation IPS and advanced malware protection, your network retains visibility, and flexibility, while effectively saving and protecting data. By maintaining information about users, devices, applications, and threats, the software allows you to better manage before, during, and after a cyber attack
Cisco Next-Generation Intrusion Prevention System (NGIPS). The FirePOWER Generation IPS (NGIPS) solutions from Cisco integrate real-time contextual awareness with intelligent security automation and performance for superior network intrusion prevention.
Cisco Advanced Malware Protection (AMP). Effective not only in preventing security breaches, the software allows you to rapidly detect, contain, and remediate threats while not compromising efficiency.
Cisco Email Security. To protect you from security breaches through email gateways, a common entrée to security intrusions, Cisco uses features such as Email Security Appliances (ESAs,) Circuit Emulation Service (CES), and Content Security Management Application (SMA) to protect email evasions monitor threats and quarantine spam.
Web Security. Cisco Cloud Web Security solution integrates into your physical data center, network, or off-site location to block threats with questionable signatures, reputation, or content and controls user activity while protecting data on your network.
Cisco AnyConnect Secure Mobility Client. Using Cisco VPN (Virtual Private Network) solutions, remote users and business partners can safely connect PCs and mobile devices through your network.
Intelligent design and competent installation of your systems from Integrated Technology Solutions can make the most of your Cisco products,
More From Integrated Technology Solutions
Integrated Technology Solutions not only uses the best products Cisco judges for web security, but in other business areas as well:
Advanced Audio Visual Products
Video Conference / Teleconferencing
Digital Signage / Large Format Displays
MultiTouch Video Wall Systems
Managed Services
AV Design & Installation
Audio Visual Systems Integration
Custom Programming
Maintenance and Repair
Integrated Technology And Cisco – A Winning Combination
For information about Cisco network security products, call (281) 254-5087 or contact us on our website.