Cisco Video Conferencing
When you want to provide an excellent video collaboration experience for employees, vendors, and business colleagues, Integrated Technology Solutions provides Cisco Video Conferencing systems that you can use anywhere. Whether you want a Cisco Telepresence room solution or need to have meetings via PC with Cisco WebEx or via IPVideo phones, we can design a communication solution that fits your business.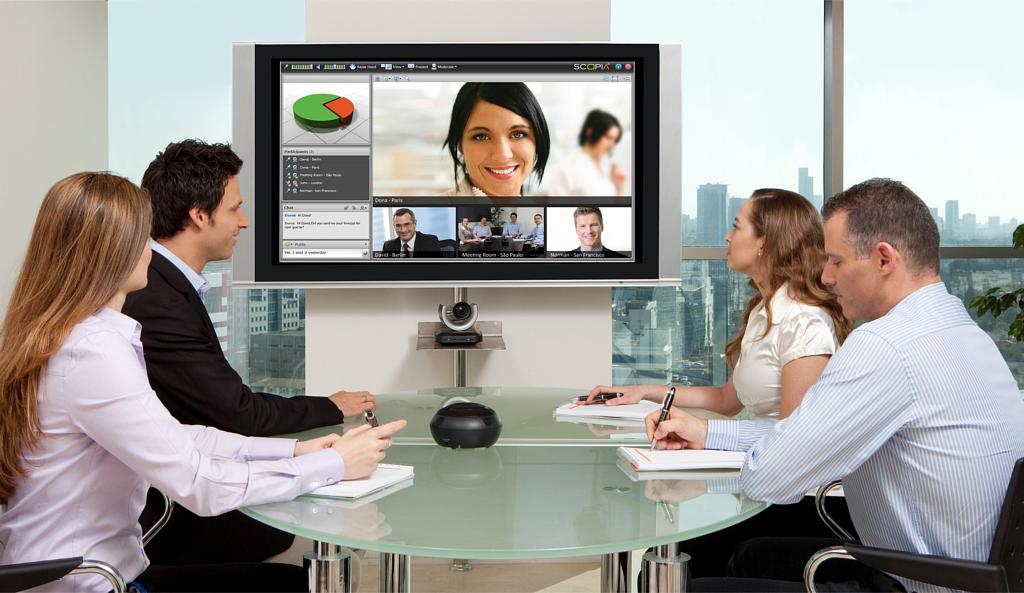 Quality Cisco Video Conferencing Solutions
Cisco offers many tools to customize your video conferencing experience.
Collaboration Room Endpoints. You can turn any conference room into a video collaboration hub for long-distance teams to collaborate face-to-face.
Collaboration Desk Endpoints. Employees can participate in meetings from their desks with affordable, integrated collaboration endpoints.
Immersive TelePresence. When you want to host a meeting from a dedicated room equipped with projectors, video screens, and visual aids, TelePresence makes participants around the world feel as if they were there.
Software Clients. Integrating messaging, audio, video, and web conferencing is easy with Cisco software solutions.
TelePresence Integration Solutions. We can customize a videoconferencing system that offers superior audio and video that relies on powerful, flexible Cisco video codecs.
Multiparty Conferencing. Aligning multiparty conferencing is easy with Cisco Systems.
Cloud Conferencing. Going beyond multiparty conferencing, cloud conferencing offers virtual meeting services for simplified meeting experiences to participants around the globe.
Recording and Streaming. Based on using Telepresence or other endpoints, you can offer any-time streaming with Cisco so that employees view videos on demand.
Video Conferencing Gateways. Conference participants inside and outside your organization can easily participate in conferences using advanced videoconferencing dealings from Cisco.
Cisco advanced video conferencing gateways help simplify the end-user experience to make collaboration as easy outside the enterprise as it is inside the enterprise.
Comprehensive Solutions From Integrated Technology Solutions
In addition to Cisco Video Conferencing, Integrated Technology Solutions offers:
Advanced Audio Visual Products
Video Conference / Teleconferencing
Digital Signage / Large Format Displays
MultiTouch Video Wall Systems
Managed Services
AV Design & Installation
Audio Visual Systems Integration
Custom Programming
Maintenance and Repair
For information about videoconferencing systems, call Integrated Technology Solutions for an evaluation of your needs at (281) 254-5087 or contact us on our website.